Vacuum Trucks
S.C.Watson has a fleet of specialized trucks and equipment to handle any sized vacuum pumping job. The company runs two large tri-axle vacuum trucks. One truck is a 2007 Peterbilt, 3000gal. tri-axle equipped with a high volume blower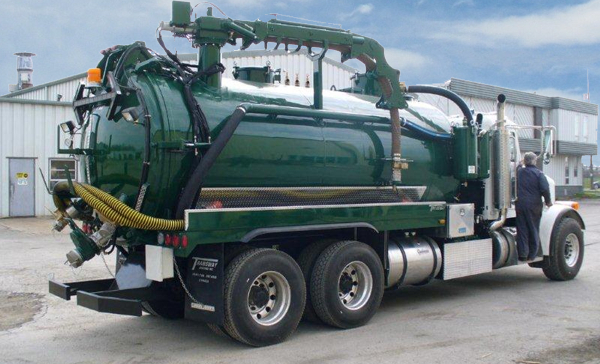 hydraulic boom for hydro excavating and deep sewer work. The second is a 2011 Peterbilt, 3000 gal. tri-axle vacuum truck designed to move high volumes of liquid quickly and efficiently. Both trucks have full open rear doors and high-pressure water jetters for fast and effective wash downs or clearing blocked septic lines. S.C.Watson has smaller trucks for limited access areas such as golf courses and firelanes that need vacuum pumping.
Septic Tank Pumping Service
Septic systems treat wastewater on properties that are not serviced by a municipal sewer system. If you live in a rural area chances are you have a septic system. S.C.Watson is a MOE licenced contractor that has serviced the Niagara Region since 1992. We recommend you have your septic tank pumped every 2-3 years depending on the amount of water used in the home.
Remind Me Service
To register call
905-988-5709
or to email us
The system is simply an underground tank where all your waste water is sent.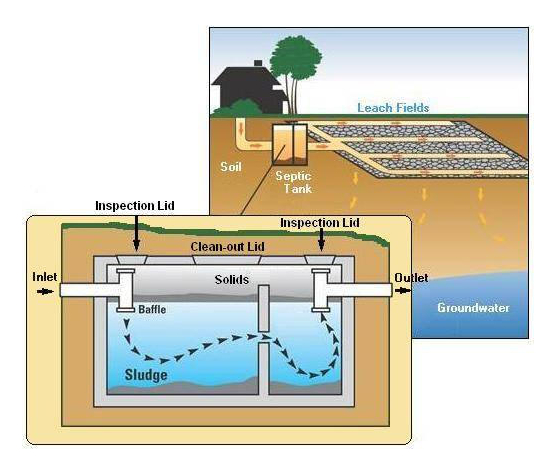 The solids settle to the bottom of this tank and the liquid flows out to lines of perforated pipes, called the leaching bed, where it is filtered and naturally treated by helpful bacteria. Your septic system treats tonnes of organic waste each season and over time the solids in the tank need to be pumped out. If the solids accumulate too long, it will enter the leaching bed and plug the system. Repairs can be very costly.
Remember…a well maintained septic system can run for decades. An abused or neglected one can fail tomorrow.
Healthy Septic System Tips
pump the tank (inlet and outlet) every 2-3 years
a leaching bed or tank should not be driven on
avoid putting grease and bleach down the drain
jetting the line between the house and the tank clears any soap or grease build up
if your system has a pump tank, inspect it regularly
practice water conservation
contact us for the S.C.Watson "Remind Me Service"
Septic Services Provided
Municipal and commercial septic and sewer pumping
Wet wells, man holes, sewers, tanks, catch basins
Jetting blocked lines and camera services
Winery waste and maintenance
Septic pumping and holding tanks
Hydro excavation
Daylighting utilities by vacuum and water and post hole excavation
Drain jetting service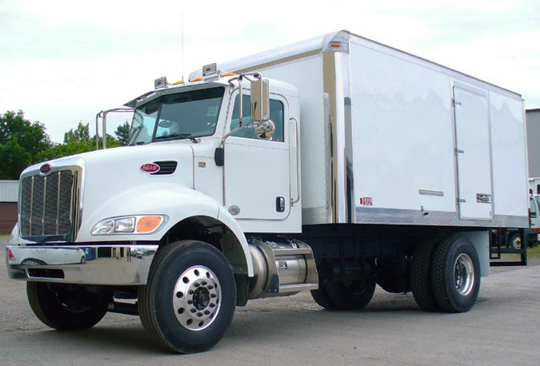 S.C.Watson has a 2010 Peterbilt truck, with an enclosed and fully insulated van body, specifically designed for clearing all drainage problems. It is equipped with two specialized pumps. One is a 4000psi at 18gpm with 800 feet of ½" hose for 4"-16" pipe. The second pump runs at 3500psi at 7gpm with 500' of 3/8" line for smaller 3" to 8" pipe. The truck also has a million btu burner for hot water flushing of grease clogged or frozen lines and a 600gal. vacuum tank.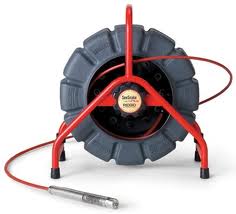 The company has a Rigid camera and reel with a colour monitor to inspect and identify drainage problems or general maintenance routines. Our hand held pipe locator is also useful in finding pipes and locating problem areas.